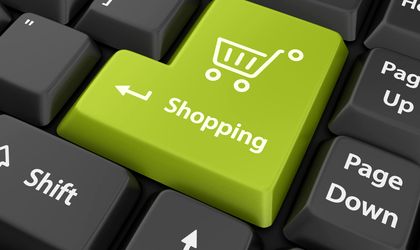 Over 90 percent of the Romanian internet users want to buy online the Christmas gifts and the allocated average amount is EUR 190, according to a study carried out at at European level by delivery group DPD.
The Romanian budget is the same with the one of Belgians and double compared with expenses intended by Croatians. In the top of gifts that Romanians want to buy online are the beauty and care products, unlike the rest of Europeans, who buy books and toys.
Out of the 21 analyzed countries, Romania is at the half of the ranking, considering the average amount that Romanians want to spend online on the Christmas gifts. It is ahead of states with stronger economies and with a more developed e-commerce, such as Netherlands, Poland, Portugalor Hungary, according to the study made by DPD group.
"The survey reflects clearly the developed interest of Romanians in online shopping, as 93 percent of the respondents say they will buy gifts for their dear ones online. Thus, Romania is a leader among the states that intend to buy Christmas gifts online. The numbers are beyond expectations, considering that only 37 percent of the respondents say they are constant online buyers. In comparison, in the Netherlands, the country with the most constant e-shoppers, only half of them want to buy Christmas gifts online," said Lucian Aldescu, CEO DPD Romania.
Romania is on the first place considering also the budget difference compared with the last year. According to the survey, 43 percent of the respondents will allocate this year higher amounts of money for gifts. They are followed by Lithuanians and on the opposite side are Germans, where 14 percent of internet users will allocate highers sums for Christmas gifts.
The products that Romanians buy for Christmas are mostly beauty and care products that 55 percent of the respondents prefer. On the other side are shoes, video games, sports articles and household appliances that less than 20 percent of the respondents prefer.
Toys are the first preference for Croatians, Polish people, Slovenians, Estonians, Latvians, Netherlands and Spanish people.
Georgiana Bendre