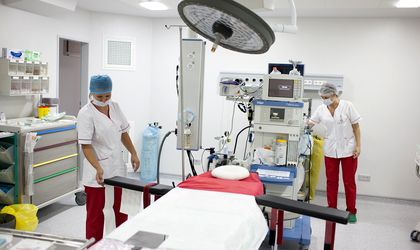 Over 82,000 public sector medical staff working in hospitals around the country launched a strike on Monday morning, Marius Sepi, Sanitas first vice president said in a press conference.
Speaking to the press in front of Bucharest's Floreasca Hospital, Sepi said he hoped that a solution could be reached today after the meeting of MPs with the labour and finance committees, to be held at 4 pm. He called on the politicians to attend the meetings of the two committees to give their opinion on the requests so that emergency ordinances 20/2016 and 42/2016 can be implemented correctly.
The Sanitas representative announced that, should the two committees give a favorable opinion, the requests could be voted on by the Parliament. Otherwise, the unions are planning to boycott the parliament.
During the strike, medical services are provided by one third of medical staff in hospitals, Sanitas Federation president Leonard Barascu announced.
Healthcare unions are protesting against the fact that TESA personnel and public servants, as well as other categories did not receive wage increases by means of emergency ordinances 20 and 43 on the salaries paid from public funds in 2016. The solution proposed by unions was to include amendments to the ordinances during debate in the Parliament.
Georgeta Gheorghe