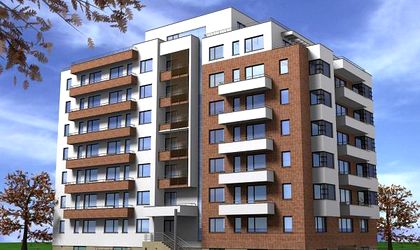 Over 80 pct of the Bucharest citizens prefer the apartments from the new residential districts and only 20 percent would choose an apartment in an old flat, according to a survey of Storia.ro, the real estate site launched by OLX.
Regarding the acquisition criteria, over 50 percent of the respondents chose area as the most important factor. The surface and the price are the next two criteria taken into account by a potential buyer.
According to the study, Bucharest citizens preferences prefer apartments with two rooms, while 30 percent search for apartments with three rooms or more . Less than a third of the respondents are interested in houses (20 percent) and 10 percent want a studio apartment.
Regarding the financing options, more than 50 percent of the ones who wish to buy a studio will do it from savings and less than 20 percent by mortgage loan. The same tendency is seen in the case of the two-room apartments. For the three-room or larger apartments, approximately 80 percent of the respondents wish to take loans and use savings, while the rest will access the government program Prima Casa.
On average, Bucharest citizens are willing to invest approximately EUR 35,000 to acquire studios and EUR 65,000 for a two-room apartments. For a three-room apartment, they are willing to pay on average EUR 90,000, while for a four-room apartment they could spend up to EUR 120,000.
The survey was made during the Real Estate National Fair, in early October, on a sample of 370 respondents from Bucharest with ages between 18-35. Out of them, 61 percent were men and 39 percent were women.
Georgiana Bendre