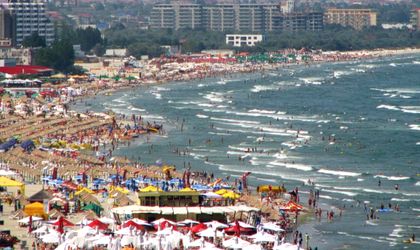 Up to 70,000 tourists visited the Romanian seaside during the short holiday season for May 1 celebrations, almost double compared to initial estimates of tourism operators.
Each tourist spent on average EUR 300, according to Corina Martin, the president of the Association for Tourism Promotion in Romania and vice president of the Seaside-Danube Delta Association. She told Agerpres newswire that Mamaia and Vama Veche were the most popular destinations for young people.
"I am especially glad that there were over 7,000 foreign tourists in Mamaia coming from Great Britain, France, Germany and Italy for the Sunwaves Festival (electronic music festival – e.n.). In addition, during this period, the Israeli tour operators are assessing Mamaia for companies that handle the Tel Aviv-Constanta charter," said Martin. She added that Mamaia resort will be advertised as the best destination for the night clubbing scene.
According to the first estimates, the number of tourists recorded in the Romanian seaside resorts grew by 15-20 percent versus last year, considering that 2016 was the best year out of the last ten.
Romania attracted 2.47 million foreign tourists last year, up 10.6 percent compared to 2015, according to the National Institute of Statistics. Most of them came from Europe, Asia and North America. The number of Romanian tourists was up by 10.3 percent to 8.45 million in 2016.