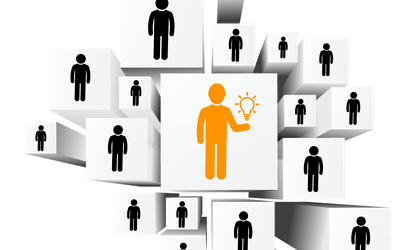 Romanian employers hired over 420,000 people during the first nine months of 2017, says a study of eJobs, the company that owns the online recruitment platform.
The employers published overall 114,000 job descriptions for the opened vacancies, out of which approximately 40,000 were published in the third quarter. More than a quarter of the job descriptions were for sales, administrative-logistic fields and financial-accountancy field. These companies published over 30,000 job descriptions from January until the end of September to cover approximately 113,000 vacancies.
The companies that searched the most employees were also those in sales field in the third quarter, with approximately 4,900 job descriptions for approximately 18,000 vacancies.
Also the administrative-logistic companies published 3,600 job descriptions to fire over 13,000 persons in all the country.
The top 10 fields where employers searched for personnel in the third quarter of the year were constructions sector (1,988 job descriptions) transport-distribution (1,913 job descriptions), financial-accountancy (1,894), IT Software (1,704), clients/call center relations (1,437), production (1,184) and auto (1,142).
"In each of the first quarters of the year there was a constant demand and approximately equal of candidates, employers are extremely active from this point of view. The number of jobs on the market currently exceeds both the years of economic boom both the years previous to the economic crisis, as well as those in the near future. It's good that the fields pool is heterogeneous, so there are opportunities for all specializations, a situation that the labor market hasn't confronted for a long time," says Bogdan Badea, head of Sales eJobs Group.
The candidates were also very active in search of a job, according to eJobs data. The candidates applied in the same time to several jobs and uploaded over 2.3 million CVs. Most of them reached the recruitment agencies, but also the banking financial sector, retail or communications. Thus, Adecco received 27,086 CVs, followed by BRD Groupe Societe Generale with 21,538 CVs, Profi, RCS&RDS and eMag.
Most of the candidates applied for sales positions, where were available most of the jobs, over 378,000 CVs for 4,900 job descriptions of the companies. On the other hand, the employers from IT software had the widest pool of candidates compared with the job descriptions.