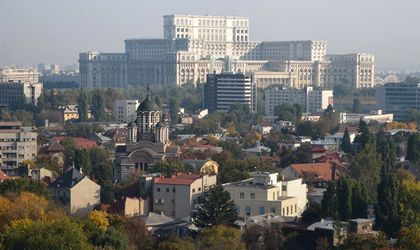 There are over 25,000 houses in constructions in residential projects in the main Romanian cities, according to the market report Residential Market Beat 2017, made by Coldwell Banker Romania. The biggest residential market in Romania is in the Bucharest- Ilfov region where currently are approximately 12,000 houses in development in the residential projects that will be delivered this year, if the developers respect the announced construction trends.
Out of these, respectively 7,200 units (59.5 percent) are represented by mass market houses, meaning the residential projects in the outskirts of the cities or inside the big districts that provide houses with smaller houses or compared with the old houses that offer a limited number of facilities.
This year confirms and consolidates the middle market segment, approximately 4,500 houses included in the residential projects inside the center ring of Bucharest, in the Northern Bucharest or next to big business centers, following their delivery this year.
Moreover, approximately 500 premium and luxurious houses will be delivered this year in Bucharest and the surrounding neighborhood. In 2016 were delivered 10,022 houses in Bucharest-Ilfov, according to the National Institute of Statistics (INS).
The average transactioned prices are between EUR 800-1,000/sqm on mass market segment, between EUR 1,200-1,700/sqm on middle market segment and over EUR 2,000/sqm on premium segment.
The second residential market from Romania as size is Cluj-Napoca and the neighborhood, especially Floresti. The Coldwell Banker Romania data shows that approximately 4,200 houses will be delivered at regional level in 2017, the highest part (80 percent) of units will be delivered in Cluj-Napoca to the middle market segment, while the ones in Floresti aim towards mass market buyers.
Sibiu recorded a significant development on the residential segment in the past years, due to demand from regional development on auto components production segment, industrial and retail segments.
Thus, approximately 2,900 units will be finished this year in the region due to the Coldwell Banker Romania data, the Turnisor area representing an important area in the city development.
Constanta represents also the biggest residential markets in Romania, with over 15,000 houses finished in the last nine years, according to INS.