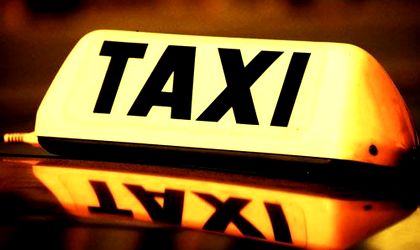 Over 2,000 cabs are authorized to take passengers arriving in Romania at Henri Coanda airport, according to a release of the National Company of Airports Bucharest.
"Thus, there were ensured the necessary conditions to take over fast the passengers arriving at the airport and for their safe arrival at destination. The authorized cabs have access based on order transmitted via the touch-screen devices, as well as indirectly in front of the Arrivals terminal to take the passengers in the order of their arrival, " says the release.
The unauthorized cabs will be barred from the premises of the airport starting September 1 from 0:00.
"The forbiddance measure was also required by the Transports Police as a result of the many incidents generated by unauthorized cabs drivers. Starting September 1 the cab stations from the airport will be the stations for ordered cabs, at the floor, respectively for cabs that have a maximum price of RON 1.40/km and at the ground floor the station for authorized cabs, no matter the price that they require, " says the release.
Georgiana Bendre