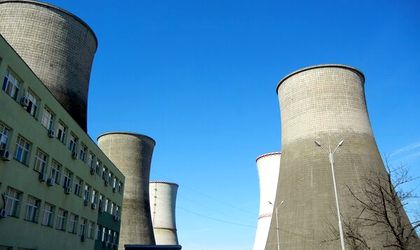 Oltenia Energy Complex representatives announced there will be some 2,000 layoffs for its employees between July 1 and the end of the year, according to Mediafax newswire. This will be followed by  another wave of 3,000 people between 2017 and 2020.
Following meetings with the syndicates, the supervision council of the Oltenia Energy Complex announced the measures are necessary due to heavy losses registered over the previous years.
"Given that the company has accumulated losses totaling RON 1.65 billion in the past two years and a profit for the first quarter of 2016 amounting to RON 144 million, we realized that efficiency measures and restructuring of the company are required. It is imperative for these losses to be recovered in the near future, in order for this company to stay in the market and be effective," reads a press release from the Oltenia Energy Complex.
This plan of reorganization entails that 2,000 employees will be made redundant in 2016, 2,000 in 2017 and 400 annually by 2020. The administration has proposed that people who leave the company this year benefit from 10 compensatory wages. Of the 2,000 people to be laid off this year, some 1,000 will reach their pension age by the end of 2019.
Syndicate representatives state that they do not agree with the plans as approved by the supervising council.
"Between desire and accomplishment there is a big difference. I do not know how this program of layoffs can be done. Of the 2,000 people, maybe only 400 have protection, what about the rest? The state just watches idly what is happening to the classical energy providers. I don't think these redundancies can be achieved. Or if they are to be done, I think it will bring a social explosion in Oltenia, because it's not so easy to lay off thousands of people. If people are close to retirement, will the Romanian state provide for them under the 36 ordinance? The state blew up this country. I am speaking about the Government, be it past, present or future. Employees will not accept to leave without social protection. The situation will not be solved even if we all leave as long as the Romanian government continues to encourage smart guys," said Dumitru Pirvulescu, president of the National Federation of Mining and Energy.
The Oltenia Energy Complex currently employs 15,168 people.
Natalia Martian