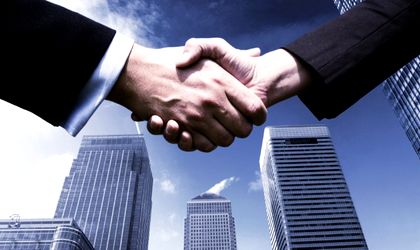 Over 2,000 companies with Bulgarian capital operate in Romania, approximately the same number as Romanian firms operating in Bulgaria, according to the mediapool.bg site quoted by Novinite.
The Romanian-Bulgarian trade reached EUR 3.8 billion in 2016, a growth by 5.7 percent compared with 2015.
Sofia registered a trade surplus in relation with Bucharest in 2016, EUR 256 million.
The data was presented at the meeting between the Bulgarian Economy minister's deputy Alexander Manolev and the state secretary of the Romanian Ministry for Business Environment, Sterica Fudulea. They discussed about the economic cooperation possibilities before the Government meeting of the two countries that will follow on October 3 at Varna, according to the Economy Ministry from Bulgaria.
The Bulgarian-Romanian trade is focused mainly on metals and metallic products, sugar, cereals, drugs, food, crude oil, transport means, including tracks and cars.