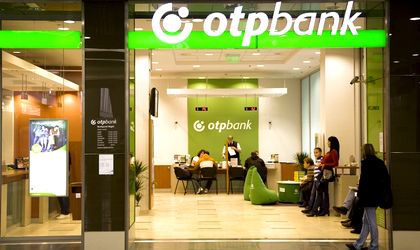 The Hungarian financial group OTP announced on Monday that its management 'is analyzing the legal aspects' of the Romanian central bank's decision to reject the takeover of Banca Romaneasca and said it could appeal against the objection.
"OTP Bank Plc. informs hereby the capital markets that the National Bank of Romania in a management letter notified OTP Bank's Romanian subsidiary bank on 14 March 2018 that it did not grant its approval for the acquisition of the 99.28% shareholding held by National Bank of Greece S.A. in Romanian Banca Romaneasca SA (…). The management is analyzing the legal aspects of the letter of the supervisory authority, the deadline for appealing against the objection is 29 March 2018," the bank said, in a press release sent to Budapest Stock Exchange.
Banking industry sources told Business Review on Wednesday that the National Bank of Romania (BNR), Romania's central bank, rejected the takeover of Banca Romaneasca by Hungarian group OTP.
According to the sources, the central bank sent an official notification to OTP with the announcement and the details of the decision. OTP dind't make any official announcement so far.
On Thursday, the central bank confirmed the information in a press release. "The National Bank of Romania announces that (…) it opposes the intention of OTP Bank Romania SA to purchase a direct qualifying holding (of 99.28%) and the intention of OTP Bank Nyrt. respectively to purchase an indirect qualifying holding (of 99.28%) in the share capital and voting rights of Banca Românească SA Member of National Bank of Greece Group," BNR said.
The central bank didn't mention the reasons for the decision, claiming that "the information obtained while exercising the central bank tasks in the field of authorization, regulation and prudential supervision of credit institutions shall be considered as professional secrecy".
OTP signed the agreement with National Bank of Greece (NBG), the owner of Banca Romaneasca, for the takeover in July 2017.
The transaction was approved in December 2017 by Romanian anti-trust body, but the approval of the central bank is mandatory for concluding the transaction.
In 2016, OTP acquired Millennium Bank from Banco Comercial Portugues, but is is still a medium-sized player on the Romanian banking market.