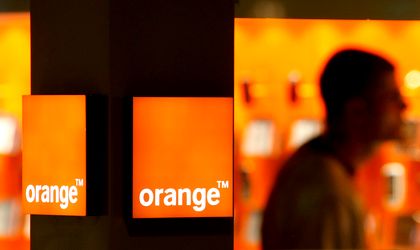 Orange Romania achieved a turnover of EUR 287 million, up 3.5 percent over the same period last year. Growth was mainly driven by the positive evolution of fixed-mobile services and mobile data consumption.
On September 30, 2018, Orange Romania offered mobile, fixed and TV services to 10,900,000 customers, up 1.8 percent compared to the end of Q3 2017. Uninterrupted mobility and connectivity At the end of September, 3.84 million customers used Orange 4G services, up 34 percent compared to the same period in 2017. This positive development was also found in mobile data consumption, which grew by about 80 percent compared to T3 2017.
To further deliver the best connectivity experience, Orange has maintained its network investments. At the end of September, the Orange 4G network covered 95.9 percent of the country's population. In addition, the 4G + network development process continued, so customers in 161 cities could experience 4G + speeds up to 500 Mbps.
Fixed services continued positive developments in previous quarters. Thus, at the end of September, Orange Home TV's cable and satellite service numbered 476,000 customers, up 29 percent over Q3 2017, and fixed broadband services had over 260,000 customers, up 67% percent compared to the same period in 2017.
The My Orange app has been getting more and more accessed by customers, so billing through apps has grown by over 30 percent in Q3 as compared to the same period last year. At the end of September, the number of customers who chose the Orange Money service exceeded 100,000, an increase of over 70 percent compared to the end of September 2017.  
"Digital appeal is indisputable for many years, and digital means, first of all, simplicity. Simplicity also wants customers, along with connectivity, of quality service on which they can rely, which is why the certifications received for the quality of the network honor us. The confidence of our customers is reflected in the performance of this quarter, in the steady growth of Love's fixed-mobile sales, and in adopting other Orange solutions that support a dynamic lifestyle tailored to the needs of each customer, "said Liudmila Climoc , CEO of Orange Romania.