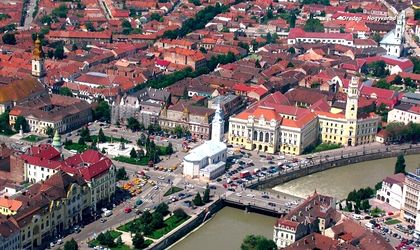 The European Investment Bank (EIB) has announced that it is lending EUR 21 million to the Municipality of Oradea to finance improvements to its urban infrastructure.
EIB funds will also support investments targeting Climate Action objectives, such as energy efficiency, renewable energy and sustainable transport.
The European Investment Bank (EIB) is the European Union's bank. It is the long-term lending institution of the EU and is the only bank owned by and representing the interests of the European Union Member States.
The EIB will complement EU grants made available to support the implementation of the 2017-2022 General Urban Mobility Plan of Oradea, its Sustainable Energy Action Plan and its Integrated Urban Development Strategy.
Together, these investments will improve living conditions in Oradea and address the economic, environmental, climate, demographic and social challenges faced by the city.
Dietmar Dumlich, EIB's Head of Divisions for operations in Romania, Bulgaria and Turkey, said: "The upgrade of the urban infrastructure of Oradea, being an important regional economic hub, will have significant socio-economic benefits for the residents and businesses of the city and surrounding areas. It will help increase the quality of life and raise the attractiveness of the city, stimulating further investments and Oradea's economic development".
So far, the EU bank has provided two loans to Oradea, amounting to a total of EUR 40 million, to finance projects supporting transport infrastructure and urban development, such as local roads and amenities increasing the city's tourism attractiveness.