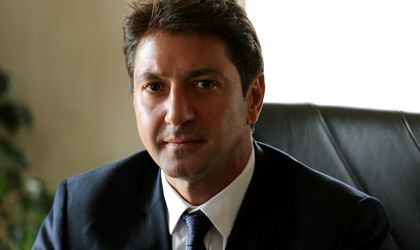 Opus Land Development, the developer of Cosmopolis, the biggest residential complex located in the north area of Bucharest, aims to sell this year 540 new homes and to continue the infrastructure's development within the complex.
With 2,300 apartments and villas and over 4.500 residents, Cosmopolis may be considered one of the largest communities within a local residential project. "Our goal for 2017 is to maintain the sales like the year before with a slight increase and to reach 540 sold units. Last year we sold 470 units, with a total value of 30 million euros and we recorded a sales increase of 10 percent compared to 2015. This year we will keep investing in general development and infrastructure of Cosmopolis," Ahmet Buyukhanli, CEO OPUS LAND DEVELOPMENT said.
In addition, last year, strip mall Cosmopolis Plaza was built inside the residential complex, following an investment of EUR 2.2 million. It already opened stores like the ones dedicated to children, a pharmacy, a dry cleaning, a pet-shop, clothing stores, a supermarket, a cafeteria, an interior design shop, a natural food shop, a beauty salon and other spaces for services. The strip mall also has a parking lot. Other stores will open in 2017, with the occupancy rate expected to reach 90 percent in April.
Besides strip mall, the residents of Cosmopolis benefit from a range of facilities that include a kindergarten, primary school, a park, a private beach by the lake near the buildings, seven outdoor pools, outdoor basketball, football and tennis courts, a restaurant and several playgrounds.
The selling price of a residential unit in Cosmopolis starts at EUR 35,000 and goes up to EUR 150,000 euros, excluding custom villas.
Of the total units for sale last year, studios and apartments with two rooms were most popular, with a 58 percent occupancy rate, followed by villas (27 percent) and three-room apartments having 15 percent rate of total sales.
Georgeta Gheorghe