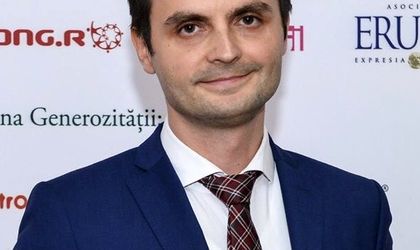 The outsourcing company, Optima, increased its turnover by 25 percent reaching to RON 11 million in the first 9 months of 2017 compared to last year and the firm decided to open a new office in Brasov next month.
The increase was possible because of the company's new diversity in portfolio, clients and services, sustained by the investments in development, which included the extending of the regional office from Iasi.
"We keep growing in a naturally constant rhythm, but also the investments are growing. We're in a continuous process of team development, we're opening a new office outside Bucharest, we're developing new projects with our clients, but we also have new ones," stated the general manager of Optima, Daniel Mereuta.
Optima decided to invest RON 500,000 in a new office that will be located in Brasov Business Park. In the first phase, the new office will only have 500 square meters and 50 or 60 employees that will mainly work for the new clients.
This is the second regional office opened by Optima, after the one in Iasi, inaugurated at the beginning of 2016 which has 130 employees.
Optima was founded in 2010 with its headquarter in Bucharest and it's a member of Association of Business Service Leaders (ABSL). Currently, it has 300 employees that work in Bucharest and Iasi. Optima is also a member of the Next Capital Group and the majority of its capital is Romanian.
Teodora Marinescu