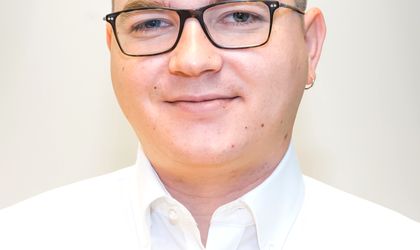 OPTEX, one of the most important sensor technologies manufacturer, has appointed Dragos Enea as customer service manager for Romania and Bulgaria. In his role, Enea will be focused on technical support, managing existing and implement new channel relationships consistent with OPTEX strategies and in support of annual business objectives. He will report to Jacek Wójcik, customer service director CEE Optex.
"With a proven track record as a technical and sales engineer, Dragos will ensure OPTEX vision in Romania and Bulgaria. He will lead the company's overall business strategy and direction to strengthen OPTEX leadership in the local marketplace. And he will also be responsible for accelerating the growth by focusing on the business on the needs of clients", said Wójcik.
Enea joins OPTEX from leading CCTV and security company, where he was responsible for developing solution designs, providing technical assistance and product trainings to new or potential end-users. During his years of experience, he gained deep knowledge about low currents systems, critical infrastructure protection awareness and integrated security.
He  graduated the Technical University of Civil Engineering Bucharest, with the Major Automatics & Informatics.