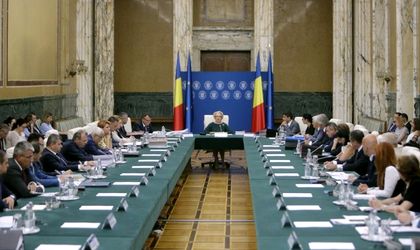 The opposition parties in the Romanian Parliament are submitting on Tuesday a motion of no confidence against the government led by Viorica Dancila, signed by more than 233 members of the Parliament, the minimum number of votes necessary to overthrow the government.
The motion is prepared by the Liberal Party (PNL), but it is also signed by members of other opposition parties – USR, PMP, UDMR, Pro Romania, ALDE and even PSD, the ruling party.
In August, the ALDE party led by former Senate president Calin Popescu Tariceanu – which had been a part of Romania's ruling coalition together with the Social Democratic Party (PSD) since the general election in 2016 – departed from the government.
"There are 238 signatures. From the discussions I had I understand that there are other votes for the motion of no confidence, so at present there are 100 percent chances that the motion will pass and the Government will fall," ALDE president Calin Popescu-Tariceanu said on Tuesday, cited by Mediafax.
Higher chances
PSD currently has no majority in the Parliament, totaling around 200 votes, while the opposition parties say they have more than the 50 percent + 1 threshold needed for the motion to pass (233 votes).
The motion has more chances to pass than the previous one, submitted in June, when the PSD-ALDE had a clear majority in the Parliament.
But following the split of the ruling coalition and the obvious attempt of PSD to break ALDE in order to form a new majority, ALDE's leader decided to support the motion of no confidence.