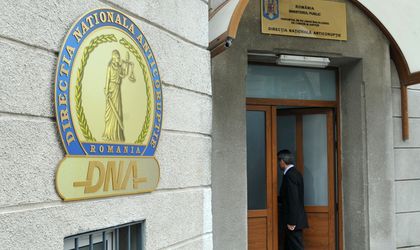 Anti-corruption prosecutor Florina Mirica has submitted her candidacy for the position of Chief Prosecutor of the Romanian anti-corruption agency (DNA), and is currently the only candidate for the position despite the fact that today is the deadline for candidates to submit their names.
Florentina Mirica is the chief prosecutor of the corruption combatting section in the DNA. She has been involved in important cases such as those involving former Internal Affairs ministers Gabriel Oprea and Petre Toba.
Justice Minister Tudorel Toader said earlier today that the reason why he thinks prosecutors have not submitted their names for the top position at the DNA is that they might think the selection will be made through a "political understanding", as it has been the case in the past. Another reason why Toader suspects prosecutors don't want the job is that they know how much work is necessary in order to make DNA work well.
The chief prosecutor's job became available after former DNA head Laura Codruta Kovesi was dismissed on July 9 through a presidential decree following a decision of the Constitutional Court. Prosecutor Anca Jurma has been designated interim chief for a maximum of six months.