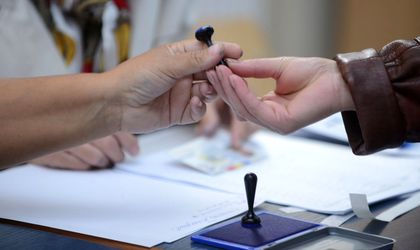 Only 4,561 Romanians living abroad have cast their vote by mail for this Sunday's parliamentary elections, according to data released by the Romanian Post this Friday. This is the first time postal voting was made available in Romania.
Romanian nationals with a residence or domicile abroad had to register with the electoral roll in order to be allowed to vote by mail in this year's general election. A total of 8,889 voting ballots were later sent by the Romanian Post service in 55 countries, most of which went to Spain (2,794), Italy (1,228), the Republic of Moldova (880), Germany (618), and the UK (594). However, only 4,561 votes were later delivered by mail, most of them coming from Spain (714), Germany (533), the UK (515), France (469) and the Republic of Moldova (414), according to data from the Romanian Post.
The number of votes is very not only in relation to the 8,889 Romanians who had initially registered, but especially when considering that around 4 million Romanians are estimated to be living and working abroad.
The general elections this Sunday mark the first time Romanians living abroad have been able to vote by post. The decision to finally make the procedure possible was taken in the aftermath of the November 2014 presidential elections when in many European cities the number of polling stations proved insufficient. Images of Romanians queuing for hours to vote in cities such as Brussels, Paris, Rome or Munich led to street protests in Bucharest and in other cities throughout the country.
According to data from Romania's Minister of Foreign Affairs there are 417 voting stations across the world where Romanian nationals can still cast their vote this Sunday for a total of six MPs. The number is higher by 111 compared to the previous presidential elections.
Simona Bazavan