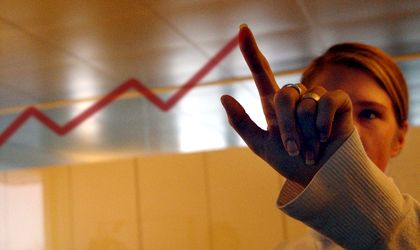 The latest Eurobarometer conducted across all EU Member states revealed that Romanian's awareness regarding credit rating institutions and Eurobonds is quite low and that they are not optimistic about the return of growth in the economy.  The survey assesed the perception on the economic crisis, across all member states of the EU.
According to survey results, 69 percent of Romanians have never heard of credit rating agencies, while the EU 27 average is 49 percent. An additional 20 percent know what these agencies are but don't know what they do. Only 7 percent know what these agencies are, while the average results in the EU 27 was 27 percent. When it comes to Eurobonds, 77 percent of respondents stated that they have never heard of them, while the average in EU 27 was 57 percent. Only 15 percent of respondents in Romania have heard of Eurobonds, but don't know what they are.   
The survey shows that 53 percent of respondents consider that the current economic crisis has a very significant impact on the Romanian economy and another 37 percent consider it to have fairly a significant impact. Another 38 percent responded that somene they know has lost their job because of the crisis. This not includes relatives or colleagues.
Romania's economic future is also grim according to the people that answered the survey. When asked when the economic growth will return in Romania, 47 percent answered that the crisis is going to last for many years to come, while 56 percent consider that the revivail of the economy will start in the coming years. Only 3 percent of respondents at a national level believe that we are already returning to growth, while the EU average is 8 percent.
When asked about the impact of the current crisis on their personal situation, 43 percent of respondents in Romania stated that it had a very significant impact, while another 36 percent consider to have had a fairly significant impact.  
This EB/PE survey "Europeans and the crisis" was conducted by TNS Opinion between 3rd and 18th September 2011 on the basis of face to face interviews with 26.856 citizens aged over 15. The previous one was carried out in April-May 2011. In Romania, 1.050 individuals answered the survey.
Ovidiu Posirca