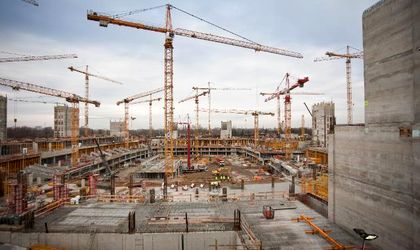 One United Properties invests EUR 100 million in projects developed on the former industrial platform Automatica.
The company will develop in this location a multi-functional project formed of a exclusive residential project- One Mircea Eliade, as well as an office building- One Tower.
The commercial area will be developed by Auchan Romania and the overall development is authorized for a surface of 125,000 sqm.
The three towers that will be built in the residential project One Mircea Eliade will include 250 apartments with a view to Floreasca park and Floreasca Lake.
The office building One Tower will have 24,000 sqm lettable area and a surface of 1,450 sqm on a floor.
The entire area will have a commercial space, retail and food developed by Auchan on the place of the former hall Ford, a historical monument that will be rehabilitated and integrated in the new development.
On the field that will be developed, the Ford factories operated starting 1953, the only Ford production line from Eastern Europe, which produced annually 2,500 cars and trucks. Once with the regime change, in 1948, it took over the name Automatica.