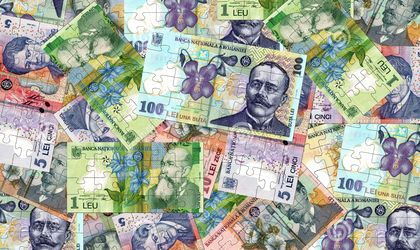 On their birthday, almost 25 percent of Romanians say that they prefer to receive money instead of gifts to use as they wish. Another 18 percent say they prefer to receive a single, more consistent gift from all who plan to surprise them, and about 22 percent say they would also like to receive one or more vouchers at various stores in order to have the chance to choose their own gift, according to a survey conducted by GiftShare, an online platform that offers a unique solution for giving and receiving gifts unique to the Romanian market.
"Everyone has received an inappropriate gift or has had difficulty choosing the right solution to make a beautiful surprise to loved ones, be it for a birthday or any other special occasion. Starting from this idea and from the desire to reduce the risk of undesirable or useless gifts, we launched GiftShare (www.giftshare.ro), an online platform that offers the opportunity to receive and deliver the perfect gift every time, whether it's products, services, or even experiences, "says Adina Carapencea, co-founder of GiftShare.
According to the company, by the end of next year, it expects 1 percent of the 20 to 40 year old urban population to create at least one event on the platform, at an average value of RON 500 for their gift. This means a potential of 5 million euros for gifts purchased through GiftShare.ro from partner stores.
The perfect gift
Only 7 percent of the gifts the Romanians receive are exactly what they want, and in over 27 percent of cases, gifts are general and do not take into account their specific needs. 15 percent of participants in the GiftShare study say that often the gifts they receive are practical, but impersonal and therefore rarely useful.
As for the gifts received by the respondents of the GiftShare survey, 38 percent think that each gift costs less than RON 100 and 47 percent think that each gift costs between RON 100 and RON 250. Less than 1 percent of study participants say they receive gifts worth over RON 1,000 – usually a gift received from a group. In addition, asked how they think a person should spend on a gift they offer on a special occasion, most (61 percent) responded "as much as possible, the gesture counts."
Inappropriate or useless gifts are passed on to other people when the occasion occurs, say 45 percent of respondents to the GiftShare poll, and over 1.2 percent even admit to throwing them out, while less than half say they keep them, even if they do not enjoy them.
The GiftShare study was conducted from April 1 to May 1 2018 on a sample of 2,286 respondents across the country.