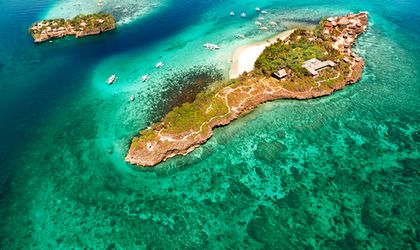 The popular holiday island Boracay in Philippines will be closed to tourists for six months over concerns that the once idyllic white-sand resort has become a "cesspool" polluted by dumped sewage, according to The Guardian.
Philippine president Rodrigo Duterte ordered the shutdown to start on April 26, his spokesman Harry Roque said on Twitter, without providing further detail.
The decision raises questions about the livelihoods of thousands employed. The island has a stirring tourist trade that serves two million guests on the island each year.
Boracay has 500 tourism-related businesses, which had a combined revenue of 56 billion pesos (USD 1.07 billion) last year.
In February Duterte accused the island's hotels, restaurants and other businesses of dumping sewage directly into the sea and turning it into a "cesspool".
Officials warned the island's drainage system is being used to send the untreated sewage into its surrounding waters.
Environment undersecretary Jonas Leones said last month a closure would involve having airlines and ferries suspend Boracay services, making the beaches off-limits and stationing police there "if necessary".
Boracay employs 17,000 people, with more than 500 hotels and with another 11,000 construction workers working on new projects.
Main Photo courtesy: Dreamstime