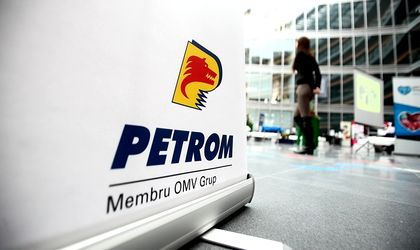 The oil&gas producer OMV Petrom has announced the increase in the value of shareholders' dividends, "to offer the shareholders the security of a stable, predictable and attractive dividend in the following years," said the company.
"We aim to increase each year the value of the dividend or at least to maintain the level of the previous year, according to the financial performance and investments need, considering  the long-term financial reliability of the company," says the report of the company.
OMV Petrom aims to offer a gross dividend of RON 0.02/share from the profit of 2017. The proposition was approved by the Supervision Council on March 19 and will also be presented for approval in the Ordinary General Meeting of Shareholders on April 26.
The company has a capitalization of RON 18.46 billion.
OMV Petrom posted an increase by 140 percent in the net profit in 2017, to RON 2.48 billion, while the sales climbed by 17 percent to RON 19.4 billion.
The Romanian state, through the Energy Ministry, owns 20.64 percent of the OMV Petrom shares, Fondul Proprietatea owns 9.998 percent, while 18.35 percent of the shares are transacted on the Bucharest Stock Exchange and London Stock Exchange.