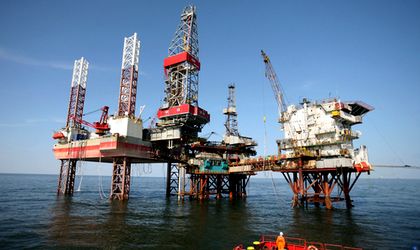 Romania's largest oil company OMV Petrom said in a company report  its net profit stood at RON 2.6 billion  (EUR 557 million) over the first nine months this year, up 44 percent agains the same period of 2017, with consolidated sales accounting for RON 16.1 billion, a 13 percent rise year-on-year.
"The current cash flow from solid operating activities and the other available credit facilities provide OMV Petrom with adequate funding options to support its investment plans", the report also said.
OMV Petrom added that positive developments are due to the rise in marketable commodities, fuel prices, and the increase in electricity demand.
The company also said it signed the transfer of the new marginal field to Mazarine Energy earlier in September 2018.  Considering the decision regarding the offshore activities for which a law was approved in Parliament, the company said it was pondering over it with a view to understand the way it would impact its offshore activities. A decision on a final investment decision for Neptun Deep in Q4/18 is unlikely considering the time of the year, OMV Petrol also said.
According to the OMV Petrom report the company has completed the drilling of 74 new wells and sidetracks in the first three quarters this year, two of which are exploration wells. By the end of the year, the company plans to complete more than 100 new probes and sidetracks and about 1,000 capital repairs.