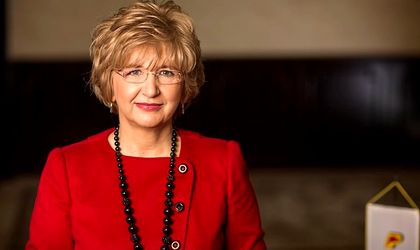 OMV Petrom posted a profit of RON 1.04 billion in 2016, after reporting in 2015 a loss of around RON 700 million, according to reports on the company's financial results. Accordingly, last year, sales droped by 10 percent year-on-year, to RON 16.2 billion.
According to the report, investments also went down. The decrease was due to a drop in revenues from oil producs, due to a decline in the price of oil and of a drop in quantities sold, as well as due to lower sales of natural gas. These negative effects were partially counterbalanced by bigger electricity sales. Downstream Oil sales represented 72 percent of the consolidated total sales, while Downstream Gas represented 25 percent, and Upstream sales represented 3 percent, the report shows.
Investments dropped to RON 2.57 billion, compared to RON 3.9 billion in 2015, influenced mainly by a substantial cut in the Upstream segment.
The directorate proposed a dividend of 0.015 per share, which will be set for approval of the Board.
In 2016, the market remained volatile and difficult, which led to the drop of the value of EBIT CCA excluding the special elements, canceling, thus, the benefits obtained through the continuation of the strict management of costs, OMV Petrom CEO Mariana Gheorghe said. At Group level, the savings obtained stood at RON 500 million. "In Upstream, we continued to cut production costs, which compensated the impact of the decline in production, but did not manage to fully neutralize the impact of the price drop. Despite the continuous investment cut, we managed to limit the decline in daily production to just 2.5 percent compared to 2015, significantly below our estimate " Gheorghe said.
"EBIT CCA, excluding the special elements in Downstream decreased by 4 percent compared to 2015, due to the drop in results of the Downstream Oil segment, partially compensated by the improved result in the Downstream Gas segment. Regardless, the Downstream contribution to the Group results increased significantly compared to 2015, which proves the benefits of our integrated business model," the OMV Petrom CEO added.
Georgeta Gheorghe