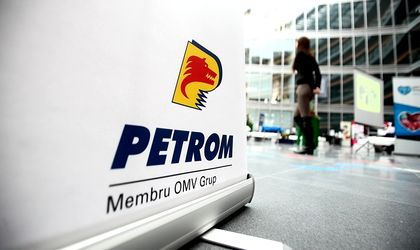 OMV Petrom saw a 17 percent annual drop in sales during the first quarter of 2016, reaching RON 3.55 billion, due to "further sharp decline in oil prices, and due to lower sales of natural gas," according to its financial results.
Downstream oil covered 64 percent, downstream gas 33 percent, while upstream (largely intra-group sales rather than third-party sales) accounted for 3 percent of total consolidated sales. The lowered volume was partially offset by the increase in petroleum products quantities sold and by higher sales of electricity, the company adds.
Compared to the last quarter of 2015 sales dropped by 21 percent in Q1 2015, due to seasonally lower sales volumes.
"In the first three months of 2016, the Group financial results were impacted by the steep drop in oil prices. In response, we have further implemented measures to reduce both operating costs and capital spending. Our investments were prioritized based on long-term value generation and CAPEX was reduced by approx. 28 percent yoy," stated Mariana Gheorghe, CEO of OMV Petrom.
Earlier this year company representatives announced plans to cut investments by 20 percent in a bid to counter the effects of the falling oil market.
Even though the measures taken by the company impacted the total hydrocarbon production in Upstream, the company representative says, positive contribution from both downstream oil and gas compensated the results.
"Considering a prolonged depressed price environment, we will continue to adjust our activity level, maintaining a strong balance sheet and protecting our free cash flow position. In this context, a stable, predictable and investment-friendly fiscal and regulatory framework is even more critical to continue investments for both managing natural decline and further onshore and offshore developments," Mariana Gheorghe concluded.
The group's EBIT for Q1 2016 amounted to RON 343 million, lower than the result recorded during the same period of the previous year (RON 494 million). Lower sales revenues were partially offset by the positive court decision to reduce the fines imposed by the Competition Council in 2011.
The net financial result was close to zero in Q1/16, an improvement over both Q1 2015, when the company posted a RON 22 million loss, and to the last quarter of 2015, when OMV Petrom saw a RON 135 million loss.
The profit before tax was at the amount of RON 343 million, a 27 percent drop year on year, while corporate income tax was RON 55 million.
Current tax expenses on the group's income were RON 28 million and deferred tax expenses amounted to RON 27 million. The effective tax rate in Q1 2016 was 16 percent.
The net result attributable to stockholders was RON 291 million, down 17 percent from the RON 349 million posted the previous year, while clean CCS net income attributable to stockholders was RON 330 million.
OMV Petrom is an oil and gas group active in Southeastern Europe, with activities in the business segments of Upstream, Downstream Gas and Downstream Oil. Last year it posted sales amounting to RON 18.1 billion, a 16 percent drop over 2014, and a RON 726 million loss before tax. At the end of 2015 it employed a little over 16,000 people, some 900 less than in 2014.
Natalia Martian