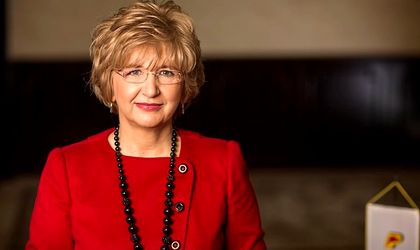 Asked to comment on the current political developments in Romania, OMV Petrom CEO Mariana Gheorghe said they represented an exercise in democracy and criticized the 'unconstructive rhetoric' towards multinational companies.
"What happened these days is an expression of democracy, but in such moments it gets to an unconstructive rhetoric towards multinationals. I want a democratic country, with freedom of speech, where everyone is committed to developing the society. We need collaboration between the political and economic sectors, and decisions must be taken to stimulate businesses. We hope to go towards construction, not towards divisions," Mariana Gheorghe said.
OMV Petrom posted a profit of RON 1.04 billion in 2016, after reporting in 2015 a loss of around RON 700 million, according to reports on the company's financial results.
Recently, several business actors reacted to criticism towards multinational companies, for their alleged involvement in the ongoing mass protest that swept across Romania in the past few weeks. Among them, the American Chamber of Commerce in Romania rejectedallegations that multinationals supported the protests in response to the impact of the recent legislative changes. It is unhealthy for the Romanian society to disseminate such untrue statements, the American Chamber of Commerce in Romania said in a statement.
Georgeta Gheorghe