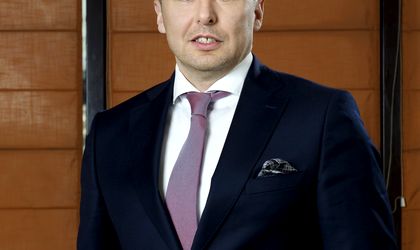 The volume of gross written premiums by Omniasig Vienna Insurance Group fell by 18.8 percent to RON 282 (EUR 64 million) in the first quarter of this year due to underperforming sectors depended to insurance such as leasing, auto, banking or real estate.
Omniasig VIG is the resulting company from the merger of BCR Asigurari and Omniasig, which was finalized this May. The results in Q1 have been drawn up from the two companies and the new insurer plans to reach RON 1.2 billion (EUR 268 million) in gross written premiums by year end.
"The main objective of the new Omniasig firm is to reach and maintain the leading position on the general insurance market in Romania," said Mihai Tecau, president of the Omniasig VIG directorate. The company is managed through a dualist system that includes a supervisory board and a directorate.
The number of paid claims rose by 27 percent y/y to RON 282 million (EUR 64.3 million) in Q1.
Around 73 percent of the business was generated by auto insurance. Gross written premiums in Casco insurance rose by 25.7 percent y/y to RON 136 million (EUR 31 million), while mandatory car insurance (RCA and Green Card) fell by 56.4 percent to RON 71 million (EUR 16.2 million).
Paid claims in Casco rose by 21.3 percent to RON 163.8 million (EUR 37.4 million) in Q1 and moved up by 41.6 percent to RON 109 million (EUR 24.8 million) on RCA.
Property insurance lost 3 percent to RON 45.7 million (EUR 10.4 million), although paid claims soared by 47.8 percent.
Accident and sickness insurance soared by 82.3 percent to RON 5.5 million (EUR 1.2 million), while the paid claims stood at RON 1.3 million (0.2 million).
Insurance for goods in transit including luggage and freight rose by 9.7 percent to RON 3 million (0.6 million), while insurance for naval transportation stood at RON 1.7 million (0.4 million).
Insurance for general liability increased by 9.7 percent to RON 9.6 million (EUR 2.2 million), while travel insurance bounced by 20 percent to RON 1.9 million (EUR 0.4 million).
Omniasig VIG has 51 subsidiaries and 173 agencies across Romania, employing over 2,000 people. The insurer has 13,000 collaborators.
Vienna Insurance Group has three group companies in Romania: Omniasig, BCR Asigurari de Viata and Asirom. The Austrian insurer holds a market share of 30 percent in Romania.
VIG gross written premiums in Romania fell by 5 percent y/y to EUR 502.9 million in 2011, reporting a loss of EUR 12.8 million. In Q1 2012, the volume of gross written premiums decreased by 7.4 percent y/y to EUR 134.5 million, while the loss amounted to EUR 2.7 million.
The Romanian insurance market rose by 0.35 percent to RON 2.1 billion (EUR 479.5 million) in Q1, according to the Insurance Supervisory Commission (CSA). Gross written premiums for general and life insurance stood at RON 7.9 billion (EUR 1.8 billion) in 2011, according to CSA.
Ovidiu Posirca