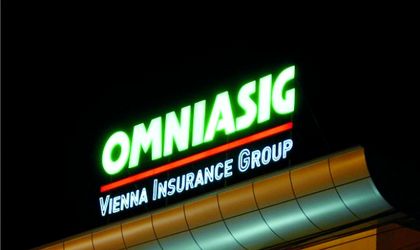 Omniasig Vienna Insurance Group (VIG) paid RON 539.1 million in compensations in 2015, placing it first among other Romanian insurers, according to data from the Financial Supervision Authority quoted by the company.
Fires and natural disasters were, during last year, the most frequent causes for which the insurer paid consistent indemnities.
On the Property segment, the most significant damage was caused by floods and fires. The highest amount on this line, namely RON 2.67 million, was paid after a natural disaster that caused the flooding of six micro power plants. Two other damage compensations, amounting to RON 1.84 million and RON 1.28 million, were paid following fires.
Compensation for injuries and moral damages were the largest amounts paid during 2015 on the Compulsory Auto Liability Insurance (RCA) line. The largest sums paid were RON 1.71 million and RON 1.48 million, both paid after car accidents in which the drivers lost control of the vehicle and toppled.
On the CASCO segment the largest restitution amounted to RON 448,404, in the case of a sideslip, followed by two total damages worth RON 297,667 and RON 272,194.
When it comes to home insurance, fires were the main reason for damage requests, the largest sums paid on this line being RON 255,686, RON 235,448 and RON 190,000.
The company's share capital is worth RON 463.8 million, the available solvency margin is 300.2 million (while the minimum solvency margin required by law is RON 133.1 million), while the solvency ratio is at 225 percent and the liquidity ratio at 1.81.
Omniasig VIG is a two-tier system managed company, whose leadership is provided by the board, under the supervision and coordination of the supervisory council. The company has a portfolio of over 100 products and an extended territorial network.
VIG is an insurance specialist in Austria as well as in Central and Eastern Europe, grouping about 50 companies in 25 countries and employing some 23,000 people. It is listed on the Vienna Stock Exchange and the Prague Stock Exchange.
Natalia Martian