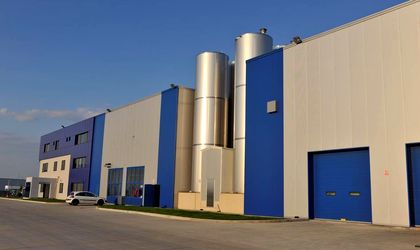 Dairy maker Olympus uses its milk factory from Halchiu, Brasov, at 60 percent of its total capacity, since opening it five years ago.
The milk factory constructions from Halchiu was finished in 2011 with a greenfield investments estimated at EUR 55 million. The factory has a surface of 25,000 square meters and has a modern technology for the reception and processing of milk at European level, as well as technology for packaging of the finished products. The milk factory started in 2011 with 90 employees and a reception capacity of milk up to 40,000 liters/hours.
At five years from the opening, the milk factory from Halchiu functions at 60 percent total capacity, which represents one of the most developed dairy products factory in Europe. In 2016, the factory has almost 350 employees, as a result of the local development and the demand on the dairy market.
In five years of activity, new production lines were opened for different products range, the most important one being the biogas line. During time, the company invested around EUR 100 million in production lines, pasteurization, logistics, deposits.
Olympus portfolio comprises a wide range of milk, Greek yoghurt, kefir, cream, butter and  fruits freshes.
Georgiana Bendre