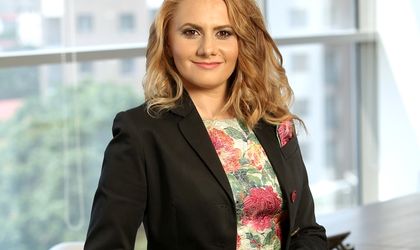 OLX Romania has launched real estate classifieds website Storia.ro, a self-standing project that complements the website's activity in the real estate classifieds sector. The site's presence on the real estate market includes OLX Imobiliare and CRM solution AtlaStock, which facilitates access to both platforms.
According to OLX representatives, Storia.ro is a self-standing project that does not duplicate ads placed on OLX Imobiliare and offers better quality ads and provides extra information compared to OLX's real estate section. Specifically, each ad features a map of the area where the property is located, including the nearest points of interest such as hospitals, pharmacies, shops, schools and playgrounds. Moreover, the website allows users to add up to 20 photographs, videos and virtual tours of properties listed and use up to 50 search filters.
Storia.ro features eight main categories, including adds for apartments, residential complexes, houses, lands, commercial and office spaces, warehouses and halls.
According to Cristina Gheorghitoiu, General Manager Naspers Classifieds Romania, Storia.ro is the result of a dialogue between real estate agencies and OLX users, whose needs exceeded the website's offer. "Thanks to the dialogue we had throughout the past year, both with real estate agencies, as well as with OLX users looking to rent, we understood there were needs we did not fully cover, such as the best quality of ads or the possibility to conduct advanced searches on the website," Gheorghitoiu said in a press release. Therefore, the decision to launch Storia and to offer a full solution to specialists on the real estate market came about naturally. We rely on the experience we have on the local market with Autovit.ro, the website dedicated exclusively to the auto market, but also on the experience in the region in managing rental platforms in countries such as Poland and Portugal," Cristina Gheorghitoiu explained.
OLX Imobiliare will remain accessible to individuals, who will be able to post three free ads every month, website representatives have confirmed. Real estate agencies can choose between placing an ad on OLX, at a starting price of EUR 0.95, by choosing an existing package. Agencies can also choose to place ads exclusively on Storia, at the cost of EUR 3.99 for each add. The integrated version, which provides access to all three platforms – OLX, Storia and their unified management via AtlaStock – has a starting price of EUR 0.30 per ad.
"Right now, the commercial package that integrates all three services (OLX, AtlaStock and Storia) is the premium solution that we offer the real estate sector. Moreover, this is also our recommendation to all experts that want a double exposure for their ads at the most affordable cost," Sorin Balan, Head of Real-Estate Naspers Classifieds Romania said in a press release.
Georgeta Gheorghe