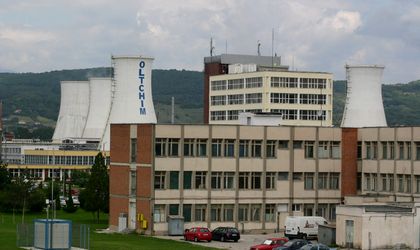 Oltchim Ramnicu Valcea, a state-owned chemical producer in administrative receivership, posted an impressive profit for the first quarter of this year, six times higher compared with the same period of 2017, due to expanding markets for its products and increased efficiency, Bogdan Stanescu, the special administrator of the company under insolvency law, told Business Review on Friday.
Oltchim, which owns Romania's biggest chemical plant in South-Western region of Oltenia, ended the first quarter with a net profit of RON 46.33 million (EUR 10 million), six times higher than the profit posted in the same period of last year, according to data sent to the Bucharest Stock Exchange.
Revenues in the first quarter were also a third higher than in Q1 2017, at RON 297,6 million.
"The first quarter profit is a consequence of the fact that our markets expanded, and we became more efficient due to higher investment," Stanescu told Business Review.
The company exports around 79 percent of its production to Turkey, Germany and other major European markets.
But insolvency still affects Oltchim ability to expand production.
"Oltchim's insolvency prevents the increase in production or profit growth. We are waiting for the sale of assets to be completed, which would allow major investment (by the buyers)," Stanescu points out.
In December 2017, Oltchim creditors approve the acquisition of five assets, including the major part of Oltchim's production capacity, by Chimcomplex – company owned by Romanian businessman Stefan Vuza – for EUR 127 million.
But the acquisition is subject to approval from Romania's anti-trust body.
"Closing the transaction would allow increased production capacity through larger investments. I think Oltchim could regain its important position in the European chemical industry," Stanescu told Business Review.
Oltchim is under special administration by Rominsolv SPRL since 2013 due to insolvency, while its debts (RON 1.31 billion) remain higher than assets (RON 1.08 billion).
The Romanian state owns 54.8 percent of Oltchim's shares through the Economy Ministry.