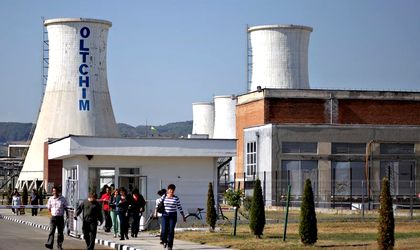 The chemical company Oltchim Ramnicu Valcea, which is in insolvency, has registered a net profit of RON 16.1 million in the first nine months of this year (EUR 3.6 million), compared with the losses of RON 15.7 million (EUR 3.5 million) in the same period of last year, said the company in a statement submitted to the Bucharest Stock Exchange (BVB).
"Oltchim SA has registered the best results from the current activity during January-September since the entering into insolvency, making profit unlike the previous periods when losses were registered," stated the company.
During January-September, the company registered a turnover of RON 555.1 million (EUR 123.7 million), a decrease by 2.7 percent compared with the same period of the last year, when Oltchim made a turnover of RON 570.5 million (EUR 126.8 million).
"Although the company increased its finished products quantities compared with the same period of the last year, the turnover is lower after nine months because of the sale price of the oil-chemical products on the international markets," says the report.
Oltchim SA makes 74 percent of the turnover from exports and the sale prices evolution was determined by the oil price drop.
"The exports sales and on the inter-community market valued at EUR 18 million determined a positive external balance of the company of EUR 73 million," concludes the report.
Georgiana Bendre