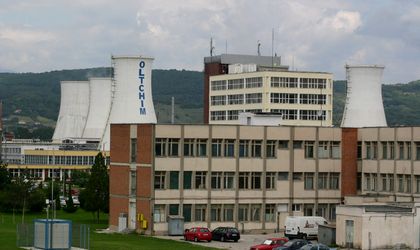 Insolvent Oltchim has reported a gross profit amounting to EUR 1.3 million during the first quarter of the year for the first time since 2006, judicial administrators announce. It also posted positive EBITDA of EUR 4.3 million, which was 11.4 percent of its EUR 37.8 million turnover.
For the positive results to show, the company revamped its main plants (Membrane Electrolysis, Industrial lime) and "reduced excess personnel." Under judicial administration, Oltchim laid off 900 employees in 2013, followed by a second series of 225 in 2015. The second series was reduced from an initial 500 after the company showed good results.
The fall in chemicals' prices was driven by the falling oil prices, which led to a lower turnover in the first quarter of 2016 compared to the same period of 2015 (EUR 41.4 million), although quantitative sales were higher in 2016.
Oltchim recoverd on foreign markets, selling 8 percent more polyether polyols, 26 percent more caustic soda liquid and solid and 50 percent more oxo-alcohols.
In the first quarter of 2016 the value of exports and EU sales amounted to EUR 27.4 million and represented 73 percent of turnover. With imports and EU acquisitions standing at EUR 6.1 million, the company posted in Q1 2016 a positive net external balance amounting to EUR 21.3 million.
During the first quarter 2016 the company continued to implement technological measures by rehabilitating the fifth electrolyzer, from a total of seven, at Membrane Electrolysis, an investment of about EUR 800,000, and by buying the hydrogenation catalyst amounting to EUR 1.1 million for the Oxo-alcohols plant that was restarted in April 2016.
The company will also convert its dioctylphthalate plant, unoperational since 2012, in a bid to obtain a new more competitive product. The contract was completed in March 2016 and investment will be made within six months from its signing.
The investment amounts to 2.7 million euro and will be funded entirely by supplier credit. The plant will have a capacity of 18,000 tons dioctyl terephthalate annually.
According to the press release, Oltchim was using 28 percent of its production capacity in the first quarter of the year, showing steady increase over the previous years (25 percent in Q1 2015, 23 percent in Q1 2014 and 11 percent in Q1 2013).
During the first three months of the year Oltchim paid RON 3.8 million to redundant personnel, RON 3 million to Power Station Govora and RON 150,000 to the Administration of Olt Water Basin in order to reduce its arrears.
Natalia Martian