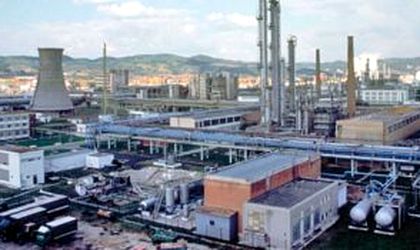 Romanian self-made millionaire and politician Dan Diaconescu has successfully bid around EUR 45 million for the majority stake in the chemical plant Oltchim, but the Ponta government may have to support the petro-chemical manufacturer as the winner is scrambling to raise cash and trying to renegotiate the privatization deal.
Romania agreed with the IMF to privatize Oltchim, one of the largest petrochemical companies in South Eastern Europe. The company's main product is PVC, which accounts for close to 40 percent of its overall production.
The government initiated privatization procedures three years ago and appointed the professional services firm PwC as privatization consultant last year. The privatization strategy was approved in February, and included a debt-to-equity conversion.
The European Commission (EC) accepted the strategy this spring and four strategic investors expressed their interest in April, according to Mihai Razvan Ungureanu, former PM. Russian TISE Group, which has a subsidiary of Gazprom among its founders, was pondering an offer.
"In parallel there were discussions with OMV to join the Arpechim refinery at Oltchim. OMV accepted and said that if a strategic investor came, it would consider giving it the refinery," said the former PM in a televised appearance. He added that the government had approved in late August a memorandum that abandoned the initial strategy, which got a green light from the EC and IMF.
Show me the money
Romania's privatization office, OPSPI, organized on September 21 the Oltchim bid, which put up for sale the 54.8 percent stake controlled by the government. There were four bidders and Diaconescu's offer of RON 203 million was the most attractive. The receivables of two state owned companies remained unsold. The claims amount to RON 1.8 billion and represent 56 percent of Oltchim's debt.
Offers were also submitted by Aisa Invest and Chimcomplex, which offered RON 30 million and RON 18.8 million respectively. Both companies are controlled by the businessman Stefan Vuza. Oltchim's largest minority shareholder, PCC, which holds an 18.3 percent stake, offered RON 13.4 million.
Now all eyes are on Diaconescu, a situation to which he is accustomed after almost a decade as presenter of a talk show on his own TV station. The businessman briefly left the country last week. Upon his return he claimed he had been on a tour of European countries to find new markets for Oltchim's products. He also held discussions with a representative of the US Embassy for almost one hour in Bucharest.
"We will sign the contract with Oltchim, when the government accepts our conditions. We asked for a 10-day term when another bidder, PCC, had two to three months," said Diaconescu, quoted by Agerpres newswire.
The businessman's lawyers are currently negotiating the privatization contract with the Ministry of Economy. They want a clear procedure for the purchase of Arpechim and the fate of the EUR 450 million debt that Oltchim has to pay to four state-owned companies. The situation of the employees is another topic of concern for lawyers. At present, the plant is closed and Oltchim hasn't paid any wages to over 3,300 workers in over three months.
"I hope whoever wins can understand that this is no game, this is about thousands of people and an industrial complex that is extremely important for three counties. If somebody thinks this is something to play with, he will get really burned," said PM Ponta on September 21. Romania will grant aid of EUR 40 million if the privatization contract is not closed on October 1. This will allow Oltchim to recover 65 percent of its production capacity.
Oltchim's first half turnover fell by 69.5 percent to around EUR 119 million, while losses widened almost three fold to over EUR 26 million.
Ovidiu Posirca