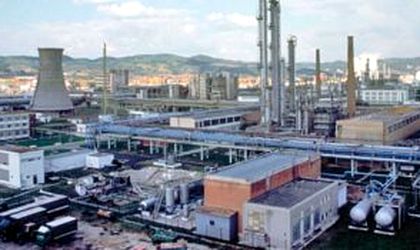 Romania's chemical plant Oltchim Ramnicu Valcea has delayed the investor's selection process by three days from the initial deadline of Monday in order to make the sale more transparent, according to Remus Vulpescu, head of the privatization office OPSPI.
Thirteen companies are interested in the Oltchim deal, which involves the collective sale of a 54.8 percent stake owned by Romania, along with the receivables of two state-owned companies. The claims amount to RON 1.8 billion and represent 56 percent of Oltchim's debt.
The privatization process remains a challenge as Dan Diaconescu, a businessman active in mass-media and founder of a political party, requested in court the suspension of the deal and a termination of the privatization contract.
This has forced Russia's Gazprom to request a two-week delay of the selection process in order to understand the court appeals.
"Gazprom representatives found out from the press about the litigation against the privatization and requested a 14 day extension for the opening of tender offers, to have a complete report and to asses the new documents," said Vulpescu, quoted by Agerpres newswire.
Vulpescu said that Pegamont Romania, another bidder, asked for a delay of 45 days in order to finalize negotiations with OMV on the acquisition of the Arpechim refinery.
Ovidiu Posirca