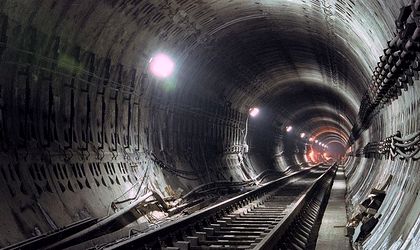 The European Antifraud Office (OLAF) has opened an investigation regarding a series of accusations claiming irregularities in the project of the fifth line of the Bucharest underground network (Drumul Taberei line), which is financed through EU funds and still in construction.
Silvana Enculescu, spokeswoman for OLAF: "Within this investigation, a verification has been made at the site. However, as the investigation is still ongoing, OLAF can't make other comments."
Enculescu said that there is no set deadline for the completion of this investigation: "The duration depends on several factors, including the complexity of each case, the number of states and persons involved, the scale of cooperation between the Commission and the other parties and exercising the right to defense."
As an example, the average duration of an OLAF investigation in 2016 was 18.9 months.
OLAF conducted a three-day inspection at Metrorex, according to sources from the Transport Ministry, who said that OLAF requested documents but did not mention whether there are issues with the contract and did not make any statements at the end of the inspection.
Sources stated: "OLAF is the auditing body of the European Commission and can inspect any EU-funded project. Considering that this project is towards the end and the total sum is very large, OLAF can check it at any time."