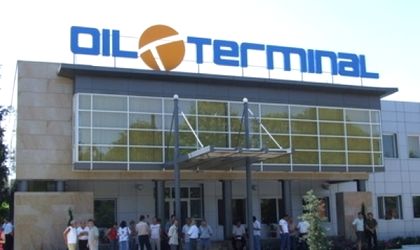 Oil Terminal Constanta had total revenues of RON 34.1 million in the first quarter of 2018 and total expenses of RON 33.94 million. The company managed to get a gross profit of RON 175,000 and a net profit of RON 17,000.
Net revenues was down 9.6 percent from the value approved in the budget for this year, the cause being a 6.7 percent decrease of the revenues from the storage of petroleum products and of the non-fulfillment by customers of 22.6 percent of the projected quantities for diesel and chemical products.
Comparing to the level achieved in the first quarter of 2017, turnover decreased from RON 36.7 million to RON 33.8 million due to the diminishing by 33 percent of revenues from storage (RON 4.9 million).
Total investments budgeted for this year is RON 29.1 million, from which RON 1.27 million are credits reimbursements. In the first quarter the investments accounted for RON 5.39 million, 2.2 times higher than the level approved and 14.7 times higher than the same period of last year.
Oil Terminal Constanta is the largest terminal for crude oil, petroleum and petrochemical products at national level. Main services supplied by the company are: receiving, storage, conditioning and dispatch of crude oil, fuel oil, petroleum, petrochemical and liquid chemical products for import, export and transit; tests and technical analyses in own laboratories for the handled products.
The company has total fixed assets of RON 509.27 million and current assets of RON 26.5 million, while total own capitals are in the sum of RON 452.5 million. Long term debts are RON 62.5 million and current debts are RON 18.45 million.
Oil Terminal is listed on Bucharest Stock Exchange on the main market with a market capitalization of RON 93.18 million.