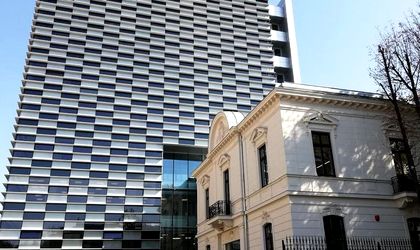 By the end of 2018, eight boutique office buildings with premium locations and finishes will enter the office market in Bucharest, with a total area of ​​31,949 sqm, according to an analysis by Esop Consulting.
Most projects are scheduled to open in the last quarter of this year. In 2017, five such buildings were completed and three more remain for next year. Tenants who have recently moved to boutique offices include Douglas, Visa, Norwegian Embassy, ​​AT Kearney, McCann PR, Total, Mediafax and have signed pre-lease agreements in TEADS, Macromex and Goethe Institut buildings.
"In this market segment, there is a steady demand for companies, institutions, or organizations for whom the image is very important and that will not be lost as an identity alongside other brands in large office centers. They are looking for class A office projects with premium, but small size finishes up to 10,000 sqm with stylish design and prestigious neighborhoods in well-positioned areas such as Dacia, Aviatorilor, Cotroceni, Dorobanti, Opera Square, "says Alexandru Petrescu, managing partner at Esop Consulting and CORFAC International.
Five buildings are in ultra-central areas of the city
Five of the eight buildings that will come into use this year are located in ultra-central areas (such as Dacia, Opera, Roman, Unirii and Universitate) and three in North-Center (Aviatorilor, Dorobanti and Casa Presei Libere).
The surfaces of boutique office buildings delivered this year range from 1,547 sqm to 7,500 sqm. A relevant example of a boutique building is the D'OR Business Center office project on Cobalt Dorobanti near the Bucharest Academy of Economic Studies (ASE), which is inaugurated this quarter.
Other representative buildings for this market segment inaugurated this year or last year are Victoria Stylish Office Building, Bookase, The Hub Office and Park Avenue. Boutique office projects are also under construction and under construction in the Roman, Opera, University and Unirii areas.