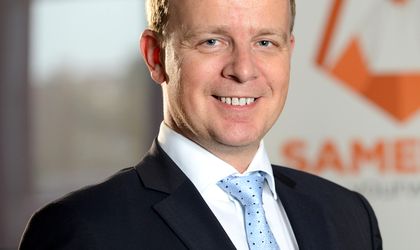 Romanian entrepreneur Octavian Badescu, founder of Sameday Courier, the delivery firm acquired by eMAG, invests in a RE/MAX franchise in Bucharest. 
The new franchise, RE/MAX Freedom Group, is a new start-up among the company's offices and will be operational starting August.
"The main reason for which we took the decision to invest in a real-estate franchise was the interest that we had in the last years for the real estate market, especially on the segment for which RE/MAX is market leader, on residential market, the area where I myself am an investor. Moreover, we analyzed this opportunity for over half a year, informing about the internal market and the evolutions from the international level, especially of RE/MAX," said Badescu.
He added that he aims for RE/MAX Freedom Group to exceed its past entrepreneurial projects in the next eight years.
He underlined that currently on the local real-estate market there is a significant potential, especially taking into account the markets' features, the existent needs of the quality service and the competition, as well as the current economy environment.
The company aims to expand this year, especially in Bucharest.
Real estate consultancy RE/MAX has locally over 170 agents in 11 cities where it is present.