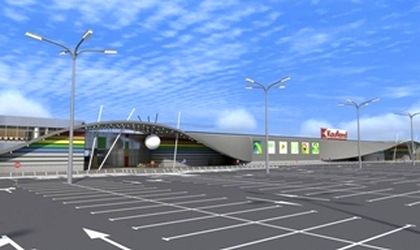 Retail developer Oasis Development announced it would start construction works at the Prima Shopping Center, the first mall located in downtown Oradea. The project required a EUR 50 million investment, and is 50 percent occupied. The mall will accommodate over 120 stores, among which brands such as C&A, Kaufland, and Lidl. The mall is located in the center of Oradea, on the premises of the former Infratirea plant, on a 24,00 sqm surface. The delivery date is expected at the end of 2012. The C&A store spreads on a 1,500 sqm surface, while anchor store Kaufland and Lidl will occupy over 7,000 sqm in the project. Another tenant is DM Drogherie, the beauty and wellness retailer.
In its second development phase, the Oradea project will accommodate another hypermarket of over 13,000 sqm, a hotel and an office building, all of which are expected to be delivered by the end of 2013.  In total, the project developed by Oasis Development will take up a 70,000 sqm surface.
This year, Oasis Development has delivered during the summer the first phase of a similar project located in Sibiu and rented by DIY retailer Obi.
Oasis's current portfolio includes over 200,000 sqm of retail space in construction works and territorial development. For the next three years the company plans to develop over 100 commercial centers and retail parks throughout the country. Since 2002 Oasis has been the partner of Kaufland and Plus in Romania, having developed over 50 commercial centers for them.