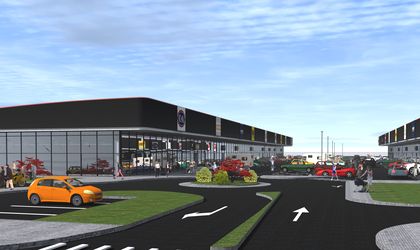 Oasis Retail& Development Consulting signed a loan contract with Raiffeisen Bank Romania worth EUR 8.5 million.
"We developed two retail parks from Mangalia and Oradea from our own resources. On the back of the gradual improvement of the financing conditions in the local market, as well as the sustained growth of the retail sector, we decided to refinance this investment, aiming to start new development opportunities," said Klaus Reisenauer, associate within Oasis Retail & Development Consulting.
Prima Shops Oradea, the retail park developed on Decebal boulevard, is currently rented 100 percent in the first phase. Oasis currently signed a contract with JYSK for 1,100 sqm, the Danish furniture and accessories retailer, following the opening of the store from Oradea in August. The other tenants of the first phase are CCC, Takko, Deichman, Pepco, Flanco, Noriel and Intersport. The second phase will begin in the autumn of this year, with the retail park forecasted to have 10,000 sqm of commercial spaces.
Prima Shops Mangalia was opened last summer, with the gallery rented to Deichmann and PEPCO.