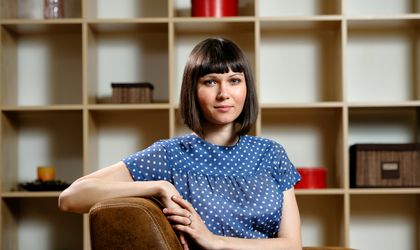 MyOrganic.ro, the newest local actor on the organic market scene, launched on Thursday in Bucharest after an initial investment of EUR 25,000. What sets the website apart from other actors on the market, is the selection of products on offer, which range from organic cosmetics to detergents and baby&child care products.
"We use 5 kilograms of cosmetic products per year on our bodies, and 60 percent of it goes into our bloodstream," Oana Totora, one of the four co-founders of MyOrganic.ro said at the launch. According to her, "organic products are better processed by the human body and can even help due to their active ingredients." The team of our has a combined expertise in graphic design, advertising, web development, entrepreneurship and HR.
Focus on baby&child care products
According to Totora, the idea to start the business came as soon as she became aware of the need to buy products for her newborn baby.
"The MyOrganic.ro story started to take shape when Sara came to our family, and organic purchases and eco detergents were among the first purchases made. At that time, we determined that we wanted to pass on to our daughter the principles of a healthy lifestyle, ranging from eating, sports, to a mind nurtured with quality information. From this whole equation, cosmetics and care products cannot be excluded. We then started to read carefully the ingredients and the chemical composition of the products we were using, and used the awareness when choosing the cosmetic products, " the entrepreneur explained.
"Harmful ingredients in conventional products influence the endocrine system and the immune system, and have a strong impact during the period when the child is growing and the mother is breastfeeding,"
The share of Romanian products in the current selection of products is 10 percent.
The organic web shop targets an EUR 25,000 turnover for its first year on the market.