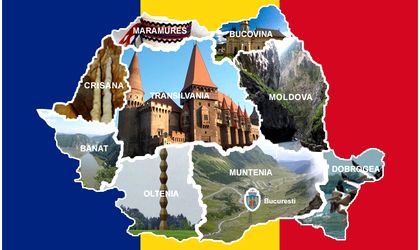 The number of Romanian and foreign tourists in Romania went up by 11.8 percent in March to 722,300, compared with March 2016, after a single-digit increase in February, based on higher inflows of foreign tourists, shows the data published on Wednesday by the National Institute of Statistics (INS).
In January, the total number of tourists increased by 13.4 percent compared with January up to 659,000 and in February the growth rate went down by 7.7 percent, the number of tourists reaching to 679,000, according to News.ro.
In March, there were 547,400 Romanian tourists, 12.8 percent more compared by March 2016 and 174,900 foreign tourists, a growth of 9 percent versus with the third month of 2016.
The biggest number of foreign tourists (132,300) came in February, mainly from the other 28 EU member states (111,000). Accumulated, in the first three months from 2017 there were 445,962 arrivals of foreign tourists in Romania, a growth by 7.7 percent compared with the same period of 2016.
Most of the tourists came from Germany (49,216), Italy (48,192), Israel (44,209) and UK (29,544) in the first three months of 2017.
The number of accommodations during the night, a key indicator in the tourism sector, went up by 7.1 percent, during January-March to 3.89 million.
The number of foreign visitors who came in Romania increased by 2.1 percent in the first three months of 2017 compared with the same period of 2016 up to 2.19 million, while the number of Romanians who left the country went up by 25.1 percent to 4.08 million.