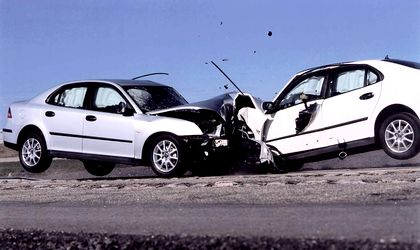 The number of road traffic victims has decreased by more than two-thirds in Estonia (from 332 in 1995 to 67 in 2015, or -79.8 percent), Portugal (-78.1 percent), Latvia (-71.5 percent), Slovenia (-71.1 percent), Spain (-70.6 percent), Denmark (-69.4 percent) and Greece (-66.6 percent). In contrast, the number of road accidents has been reduced by less than 40 percent in Malta (from 14 in 1995 to 11 in 2015, or -21.4 percent) Romania (-33.5 percent) and Finland (-39.7 percent), according to Eurostat.
Overall in the EU, the number of road traffic victims has more than halved (-59.2 percent) between 1995 and 2015.
Last year, 26,100 people died in road accidents in the European Union. While this represented a small increase compared with 2014 (+0.5 percent), the trend over the last 20 years has been a fall in the number of road traffic victims. Compared with 1995, the number of road fatalities has been reduced by almost 38,000 persons (-59.2 percent), from nearly 64,000to slightly over 26,000 in 2015.
Across the EU Member States, the highest numbers of road traffic victims in 2015 were registered in France (3,461), Germany (3,459) and Italy (3,428), followed by Poland (2,938).
Compared with the population of each Member State, the lowest rates of road accidents in 2015 were observed in Malta (2.6 road traffic victims reported in the country per 100,000 inhabitants), Sweden (2.7) and UK (2.8), ahead of Denmark and the Netherlands (both 3.1), Ireland and Spain (both 3.6).
Georgiana Bendre