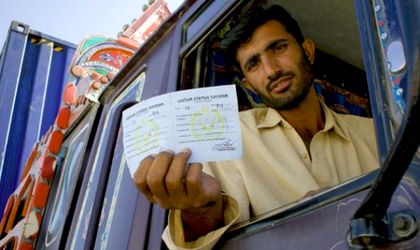 The number of foreign workers from non-EU countries has hit an all-time high, standing at 17,000, according to data sent to Business Review by the Romanian Labour Ministry. Between January and July, the Romanian authorities released a total of 4,395 work permits for citizens coming from Vietnam, Turkey, Nepal, Serbia and Sri Lanka. But that number is not nearly enough to fill the gap caused by immigration and lack of specialized training facilities, say local businesses.
According to local businessman Mohammad Murad, active in tourism and constructions,owner of Phoenicia hotel chain, the number of permits issued by the Romanian state is not sufficient." The Romanian economy needs tens of thousands of non-EU workers, to make up for the exodus of skilled workers that leave the country," he says.Currently, across his business portfolio, Murad has around 160 non-EU workers, mainly coming from Vietnam, and 300 will join them this autumn. By the end of the year, the figure will exceed 450.
Moreover, the labour shortage will only grow in the future, he argues. "The need for foreign workers will grow in the coming years and, from all points of view, that is a very good thing. We want evolution and development but, unfortunately, in Romania there aren't enough people for that. Conversely, when one doesn't need people, that shows that development is stalling. But many Romanians have left to help other economies grow, and very few of them will return" Murad said.
Labour market regeneration takes time
In order to make up for that, the Romanian labour market needs to regenerate, the entrepreneur argues. "The natural regeneration of the labour market is a process that takes a very long time, it is not done overnight" According to Murad, businesses can make up for the the lack of qualified labour force on the Romanian market by bringing over workers from non-EU countries. At first sight, they may seem low skilled, but they are available right now. The non-EU workforce is relatively cheap, but not very cheap," compared to Romanian workers. In constructions, for instance, experts, "the real experts" receive more than the average salary, Murad argues.
"Romanian workers are praised and receive good salaries abroad. The exodus will continue. Therefore, before thinking about ways to bring some of them back, we should come up with ways to stop the exodus. The best option is to increase wages in Romania, which actually happened. But a lot of them are well-integrated in their new home countries, and are very well used now to other healthcare systems and other types of education systems. To bring back those who have been away for 5 to 7 years is very difficult, therefore. Even if they find similar salaries, their families are there. Those who left within the past three years, perhaps, whose families are still in Romania, might consider returning," he argues.
At the same time, the fact that Romanians tend to find work abroad easily, is a liability, as far as employers are concerned. "A lot of the Romanian labour force is qualified, but the fact that they can always go abroad makes it unstable", he argues. "That is why, when we bring workers from abroad, we don't do it because they are better or because it is more advantageous, but simply to fill the gap," he says.
Non-EU workers are a more stable workforce
Raluca Voinea, Sales and Marketing Manager at Atasagon, a spa&detox centre in Brasov, agrees. "By being active in a niche area, it is very difficult to recruit trained employees. There is no academy in Romania that can provide training for staff in such a niche business. For example, we have a Juice Master (which prepares juices, alkaline food and raw food) and three therapists. We have decided to call upon the help of an international recruitment agency, in order to have team specialists in spa therapies. For a year and a half, we hired only Romanian therapists, we offered them support and training months, but they decide to work on their own. We've lost a lot of time with these training sessions (which is a big cost for business). We make a lot of effort to maintain our quality level, so we prefer to have a stable team of professionals. The advantages are: the employees are very well trained, are dedicated to the job and set up, having the contract for a limited period.
Out of the 30 staff at Atasagon, 4 are non-EU. While two of them are Turkish, two come from Indonesia.
According to Voinea, the most difficult part in hiring non-EU workers has to do with paperwork. "Receiving the work permit and other connected documents takes most effort," she says.  However, the business is better off after going through the trouble to recruit and hire the foreign staff. "They are very well prepared and very committed. As they relocate for the job, they are very dedicated. And we believe they have managed to integrate very well in the centre's team," she says. For the recruitment process, Atasagon works with an international recruiting agency to ensure they find the right staff.
Although the expenses incurred by the local businesses who bring non-EU workers to the country are higher, overall, business gain, Murad agrees. "The salaries are already comparable for local and non-EU workers. The expenses for the latter are bigger, because we provide them with accommodation (which they pay themselves) and must obtain the right permits. But, in constructions sector, in particular, they solve the problem of stability as well as efficiency. They come over with contracts for two to three years and you can count on the fact that they will be here."