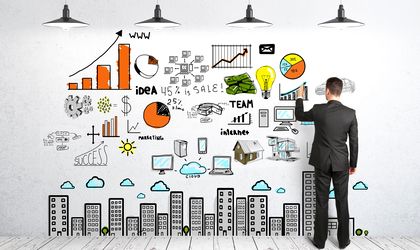 The total number of enterprises grew by 1 percent in 2015 compared with 2014 to 488,210 and the employees number went up by 2.4 percent, says a release of the National Institute of Statistics (INS) from Monday.
"At the end of 2015, the industry sector amounted to 54,020 enterprises, respectively 11.1 percent of the total active enterprises from the economic field (industry, constructions, trade and services). The highest share was owned by the active enterprises within the "services" sector, respectively 43.8 percent, " says the release.
"Moreover, in 2015 the average number of employees reached 3,926 million. The industry enterprises owned the highest share in the average number of employees (35.5 percent), followed by services (33.9 percent). The average size of an industry enterprises was around 25.8 employees, while in trade it was around 4.9 percent. The structure of gross  investments in all sectors was: 39.2 percent in industry, 18.6 percent in constructions, 10.5 percent in trade and in services 31.7 percent," says the source.
Georgiana Bendre