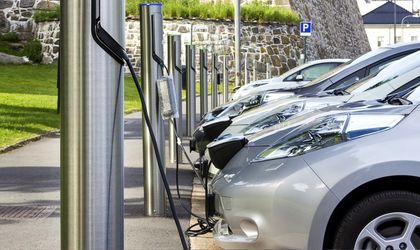 The number of electric and hybrid cars sold in Romania has increased by 62.4 percent year-on-year in the first three months of the year. According to the Association of Cars Producers and Importers (APIA), a total of 661 units were sold in the first quarter of 2018.  
According to official data, out of the 661 units, 201 are full electrical cars. Their number is up by 390.2 percent year-on-year in Q1 2018. The number of hybrid cars went up by 25.7 percent, to 460 units.
Between January-March 2018, the share of green cars among cars sold nationally stands at 2.2 percent, while last year it represented 1.7 percent.
In March there were sold 269 electric and hybrid cars, up by 35.17 percent compared to the previous month, when 199 were sold.
Volkswagen sold 88 units, smart sold 43, BMW sold 27, Mercedes Benz sold 14, Volvo sold 9, Renault sold 8, Porsche 4, Audi 3 and Kia sold 2.
Between January-March 2018, Toyota sold most hybrid cars, followed by Lexus with 25, Kia with 15 and Audi with 13.
In mid-March 2018, the Ministry of Environment launched another session of the Rabla Plus program, designed for those who want to purchase green cars. The budget for this year totals RON 120 million. According to government forecasts, in 2018 Romanians are expected to purchase via the Rabla Plus 2,000 electric cars.