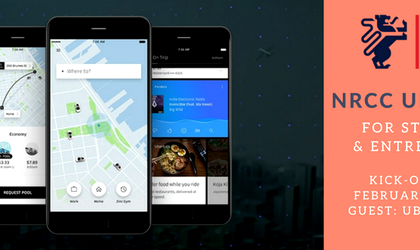 The Netherlands Romanian Chamber of Commerce (NRCC) has launched the NRCC University for Start-Ups & Entrepreneurs that will include a series of events and deliverables aimed to actively contribute to the development of the entrepreneurial environment in Romania. 
"Renowned internationally for its open culture and emphasis on entrepreneurship and innovation, the Netherlands is home to a vibrant, collaborative startup ecosystem. In fact, the Netherlands ranks No. 1 in the European Union for its startup business climate, according to the European Digital Forum's 2016 Startup Nation Scoreboard and No. 5 in the EU on the 2016 European Innovation Scorecard. In the same time, Romania's business landscape is changing, signaling the start of a new era of innovation, offering thus a fertile land for start-ups development. Therefore, our decision to support Romanian start-ups & entrepreneurial initiatives came like a natural thing to do", says Maurits Dohmen, NRCC executive director.
NRCC will start by focusing on Brasov city and surroundings, area with lots of potential, but also excellent premises for future cooperation between private, public, academic and NGO sectors. Starting February, NRCC will organize in Brasov useful interactive "HOW TO…" presentations, on topics of great interest for startups & entrepreneurs, provided by companies with a strong expertise in the targeted field.
How to build a bullet-proof marketing strategy is the first event in this series, organized in Brasov on February 2, at Kronwell hotel, from 17:30 and having as guest speaker Irina Scarlat, Marketing Manager at technology start-up Uber Romania.
After 10 years of activity, NRCC network now includes over 180 members, representing more than industries.
Romanita Oprea