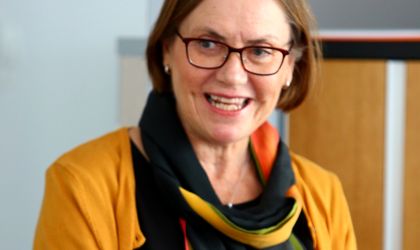 A total of 50 Romanian companies and NGOs received EUR 26 million in grants as part of the Green Innovation in Romanian Industry programme between March 2013 – April 2016. The project was designed to support new and innovative ideas for green projects and to help companies make their current operations more sustainable.
The project, part of the 2009 – 2014 Norwegian Grants initiative, concluded this year, when most projects that received funding reached completion.
The 50 companies and NGOs included in the program received support for the development, implementation and investment in green technologies, eco-innovative products and services (20 projects), waste reduction or reuse, energy efficiency and the use of renewables in business (16 projects), green innovation and entrepreneurship (14 projects). Ultimately, all funded projects resulted in improved business performance in relation to the environment, in line with the program's vision, "Great for business and great for the environment".
Out of these, 30 projects were funded through the individual projects scheme, with amounts between EUR 200,000 – 1,500,000. Other 20 business ideas were funded by the small grants scheme, with amounts between EUR 50,000-200,000.
Alongside the amounts awarded to the projects through Norwegian grants, an additional EUR 28 million in private capital were attracted through co-financing. The projects funded have created more than 200 permanent and 70 temporary jobs.
"Some of the growth objectives established in the 2020 Europe growth strategy are related to innovation and the environment. In other words, a greener and more competitive European economy. Norway fully embraces this concept. That was the target we had in cooperation with Romania in the Green Innovation in Romania Industry programme, part of Norway Grants – to help Romanian companies develop and become more competitively implementing innovative technologies.  
Georgeta Gheorghe